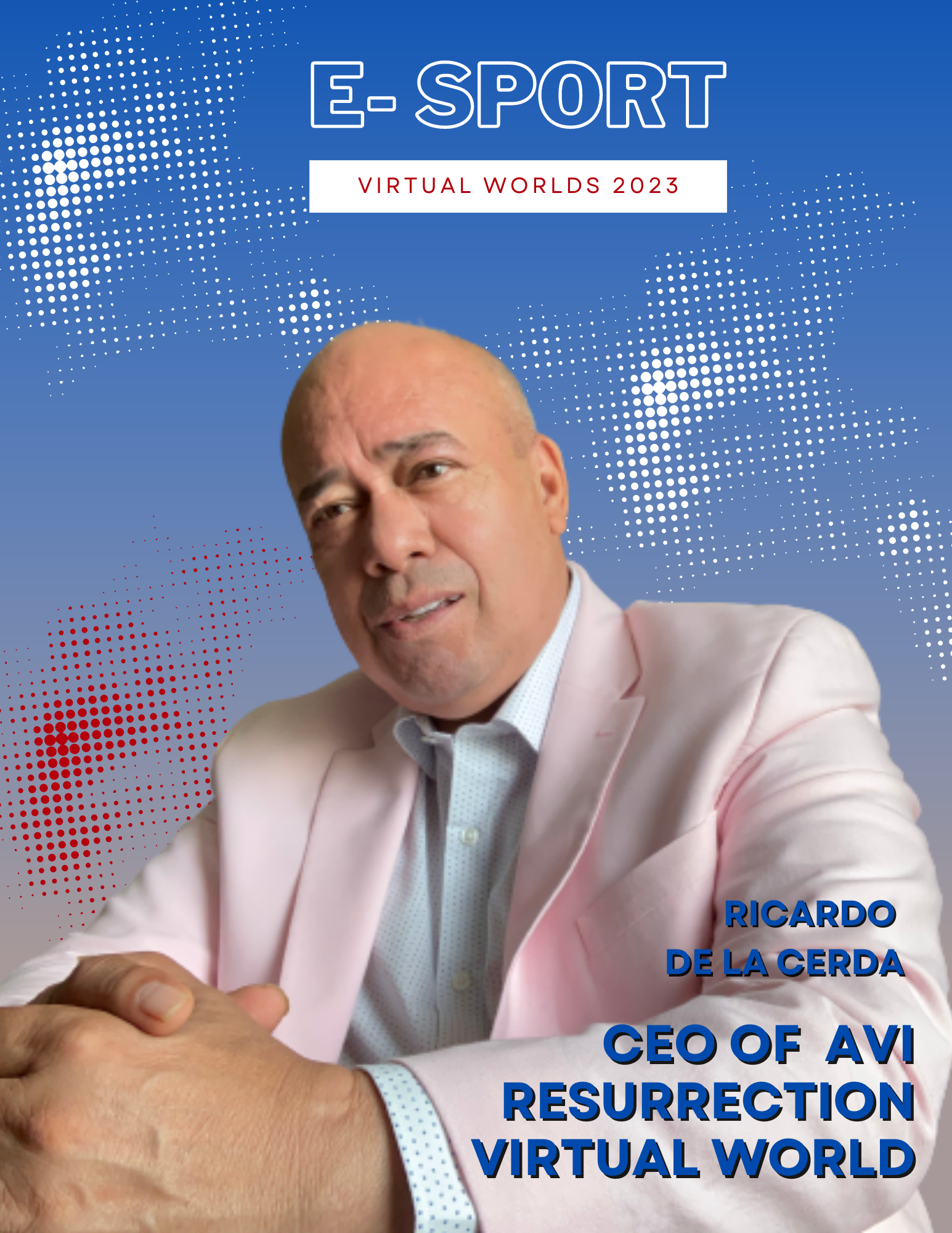 Introduction = Ricardo would be a big voice and sponsor for Opensim virtual worlds. He has brought a lot of attention to the potential that these virtual worlds have. In his media interview, he talks about how Opensim can provide a better experience than Second life and how it is growing in popularity.
Question = So What is the big deal with Ricardo De La Cerda?
Answer = Well He is the big deal because he has millions of viewers and is one of the first to give a voice to the opensim virtual worlds. Not only his Grid, But all opensim in general He spoke about it in a way that made it sound like it was the next best thing since sliced bread.
If you don't know who Ricardo De La Cerda is, you've been living under a rock.
As the founder of the 24/7 digital marketing,
he's taught his system to over 6 million people,
authored 32 bestsellers, been featured in 300+ business magazines,
has been in thousands of tv interviews,and he is a royal background dinasty
last name de la cerda (of the bristle)
delivered thousands of paid speeches (averaging $100k per speech!)…
Question = What is the most exciting thing about the Avi Resurrection Ricardo?
The most exciting thing about the Avi Resurrection is that it gives a big boost to Opensim Virtual worlds in a media Interview. It is great to see that the product is getting more exposure and that people are starting to see the potential of Opensim.
And the most exciting thing about the Avi Resurrection is that it has the potential to bring people back to the virtual world who may have left due to various reasons. It also has the potential to re-energize those who are already in the virtual world and make them more active.
I think the most exciting thing about Avi Resurrection is that it has the potential to bring back life to virtual worlds that have been forgotten. I think it's also exciting because it's a new take on an old idea, and I think it could really help people connect with each other in a new way.
Question = Ricardo, What is the best way to make Opensim Virtual worlds more popular?
Ricardo De La Cerda said that the best way to make Opensim Virtual worlds more popular is to give a big boost to them and get more media coverage as I'm doing today
And I think the best way to make Opensim more popular is to have more people using it and talking about it. I think that if more people knew about it and saw how great it is!, they would be more likely to use it. I also think that it would be helpful to have more media coverage of Opensim, so that more people are aware of it.
In my opinion, the best way to make Opensim Virtual worlds more popular is by continuing to improve the quality and stability of the software, as well as by creating more attractive and user-friendly user interfaces. Additionally, it is important to keep up with the latest trends in virtual world technology and to offer users new and innovative ways to interact with each other and with their surroundings.
What is the difference between Avi Resurrection and Opensim?
While both are virtual worlds, Opensim is an open source platform while Avi Resurrection is more of a source on creating games instead of just hanging around or dancing.
we are more focus on customers and friendliness Second life is more focus on business and Opensim is more focus on fun.
And if we combine both of them we can build a great business out of its potentials.
Opensim world, offers opensim with an excellent online virtual world directory where new grids or anyone can post new regions to boost traffic.
Dream Grid by OutWorldz founder Fred Beckhusen is a great way to get you started with your own grid.
And Kitely Virtual World Offers opensim their marketplace to sell and buy virtual goods.
So to close this interview If all opensim virtual worlds combine help each other instead of rivalry towards one another by having hypergates to other virtual worlds
It could help everyone.