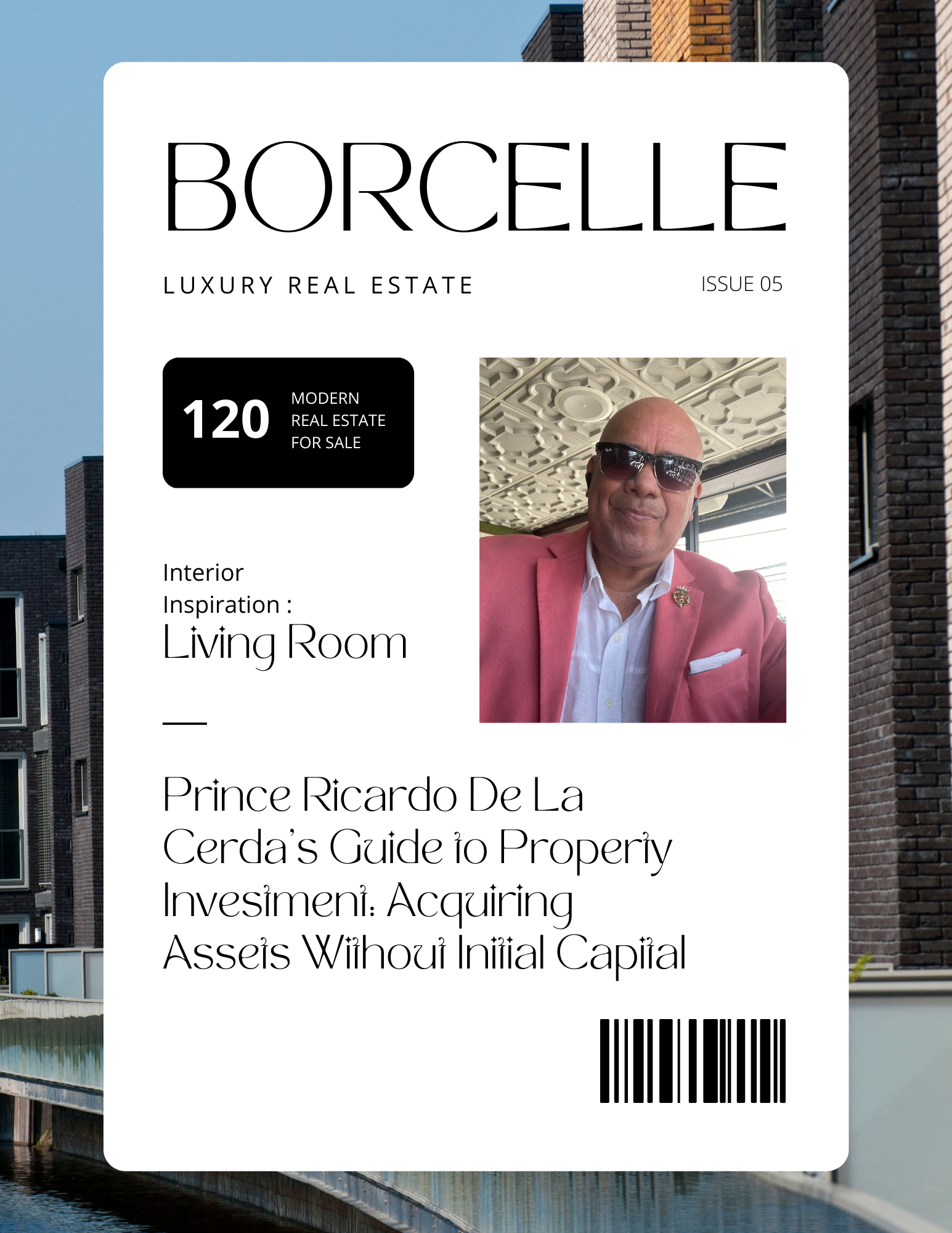 In today's dynamic real estate market, hefty capital often becomes a deterrent for potential investors. Yet, Prince Ricardo De La Cerda, an acclaimed real estate tycoon, introduces an innovative alternative in his new guide, "Acquiring Assets Without Initial Capital."
Renowned for his unconventional methods of real estate investing, Prince De La Cerda has repeatedly proven that possessing a substantial bank account is not always necessary to succeed in the property market. In this enlightening guide, he divulges his expertise in acquiring properties without upfront capital, focusing on creativity, strategic planning, and persistence.
One key strategy Prince De La Cerda underscores is 'Seller Financing.' This non-traditional approach involves the property seller offering a loan to the buyer to facilitate the property purchase, using the property itself as collateral. He meticulously outlines how to handle negotiations with sellers, necessary legal considerations, and potential traps to watch out for.
Prince De La Cerda also delves into 'Partnerships,' another strategy for low-capital investment. In this arrangement, the investor provides skills or services, while their partner supplies the necessary capital. By pooling resources, both parties can reap benefits. He presents a comprehensive guide to forming beneficial partnerships, including setting transparent terms at the beginning to prevent future conflicts.
The guide also explores 'Wholesaling,' a swift investment technique where an investor contracts a property with a seller and then resells the contract to an end buyer for a profit. Prince De La Cerda explains how to identify undervalued properties, negotiate contracts successfully, and ultimately turn these contracts into profits.
Throughout the guide, he emphasizes the importance of knowledge and networking. Understanding the nuances of real estate, cultivating strong relationships with professionals in the sector, and leveraging these relationships effectively are as crucial as finding the right properties.
Prince Ricardo De La Cerda's guide reshapes the conventional notion of real estate investing, challenging the belief that substantial initial capital is mandatory. By employing innovative strategies and connections, he demonstrates that anyone can embark on a profitable journey in property investment. His guide serves as a practical manual for those aspiring to enter real estate investing without the pressure of considerable initial outlay.