Artificial intelligence advances will allow computer kiosks and robots to replace most fast food jobs within five to 10 years, according to an AI entrepreneur. 
"This is definitely a watershed moment for artificial intelligence," Valyant AI founder Rob Carpenter told Fox News. "We are going to see AI jump from back-office processing and manufacturing facilities to consumer-facing, front-facing, traditionally human-only jobs."
AI DRIVE-THROUGH 'HOLLY' CAN SELL BETTER THAN HUMANS, AI CEO SAYS
WATCH MORE FOX NEWS DIGITAL ORIGINALS HERE
Many fast food restaurants, such as McDonald's, Taco Bell, Chipotle, Popeye's and Domino's and Wingstop, are already using AI. Wendy's started a partnership with Google earlier this month to "revolutionize the drive-thru experience with artificial intelligence." A pilot program will employ Google Cloud's AI to speak with customers and take their orders. 
"Within five to 10 years, I think the majority of positions within restaurants can be automated, and that'll be from a variety of different technology providers," Carpenter said.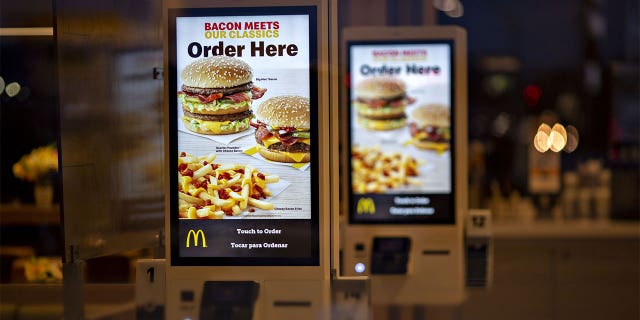 Valyant AI is behind a similar drive-through AI called Holly, which Carpenter said can outsell human employees. Holly has already taken over a million drive-through orders and is now working with Hardee's and Carl's Jr.
AI is already automating food orders through self-service computer kiosks, streamlining payment through mobile devices and allowing robots to prepare meals, Carpenter said. 
"What we see is that humans on average will upsell about 50% of the time," Carpenter said. "Valyant upsells about 200% on average."
WENDY'S ADDING GOOGLE CLOUD AI TECH TO DRIVE-THRU ORDERING AS PART OF TEST
"They can add items to their order, they can modify items, they can remove items," he continued. "Holly will roll with all of that."
AI advancements could eliminate or diminish 300 million jobs, Goldman Sachs predicted in a March 26 report. The technology could create a "significant disruption" across labor markets globally, according to the analysis.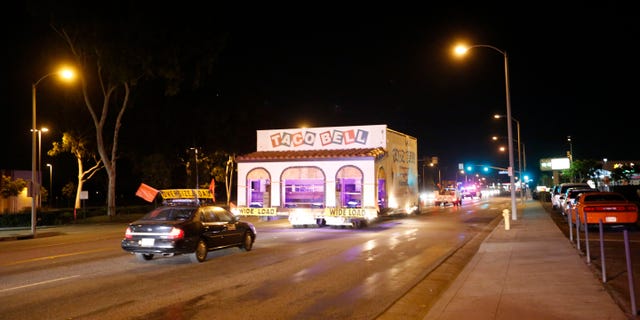 Holly and other AI applications will replace many jobs that fast food franchises cannot fill, Carpenter said. Nearly two-thirds of restaurant operators say they don't have enough workers to meet demand, according to the National Restaurant Association.
CLICK HERE TO GET THE FOX NEWS APP
"The order-taking position is one of the least desirable positions within fast food restaurants," the Carpenter told Fox News. "That should just be a job that a robot can do because it's basic and it's automated."
"It doesn't matter if it's 8 a.m. or 2 a.m, the AI still sounds chipper and she never forgets those upsells," he said. 
To watch Carpenter's full interview, click here. 
Ramiro Vargas contributed to the accompanying video.